About Us
DBA is a family business that was built up over several decades by Archie and Shirley Cardinal, and then run for a number of years by their daughter Tina. The firm's current management team includes Cydney Pedersen, Archie and Shirley's granddaughter, who represents a third generation at the helm.
Wags have on occasion suggested that "DBA" stands for "Designed By Archie". Although it's true that Archie continues to consult on system configurations, the "DBA" in "DBA Silencing" is actually an acoustic acronym related to decibels and the relative loudness of sounds as perceived by the human ear.
DBA provides exhaust systems, air intake, and coolant components for the following industries: mining, logging, and marine. Many of the parts we offer are standard items, but we also solve problems for our clients by developing and manufacturing custom systems.
What you can expect from DBA products
Companies that order from DBA save substantially on component costs. And, contrary to what you might assume, DBA parts don't sacrifice longevity for affordability.
Simply put, DBA parts do the job. Our designs have often been refined following feedback from the field, and that's one of the reasons we consistently get top marks on product effectiveness in our customer satisfaction surveys.
Some operators mistakenly believe that heavy, double-wall parts are the best way to beat the heat when it comes to exhaust systems. Wrong. DBA's single-shell components are insulated in such a way that surface temperatures remain well below the flash point for oils. You can actually touch an insulated DBA exhaust pipe while it's in operation and, unlike with other systems, you won't leave your skin behind. It's this level of protection that has led several insurance companies to insist on the use of DBA parts at mine sites they're underwriting.
Some systems are so heavy that mechanics are forced to put them in with a crane. DBA avoids this problem by segmenting its systems, thus making the swap-out process much simpler. DBA parts are also superior to blankets in this regard; most mechanics loathe blankets because not only are they fragile, fiddly, and expensive, but their installation often requires irritatingly awkward acrobatics.
DBA parts are quality units, and some components will function optimally for decades. That said, the vehicles we outfit are often subjected to a great deal of abuse. Mining trucks, for instance, have to contend with bouncing and vibration as well as temperature extremes and clogging agents such as mud. The severity of these factors is of course correlated with the replacement timeline for any given part, but most DBA products will endure even the toughest conditions for one to three years. While it's difficult to warranty equipment under these circumstances, DBA does stand behind everything it ships and will happily replace any items that develop issues within a month or two of seeing action.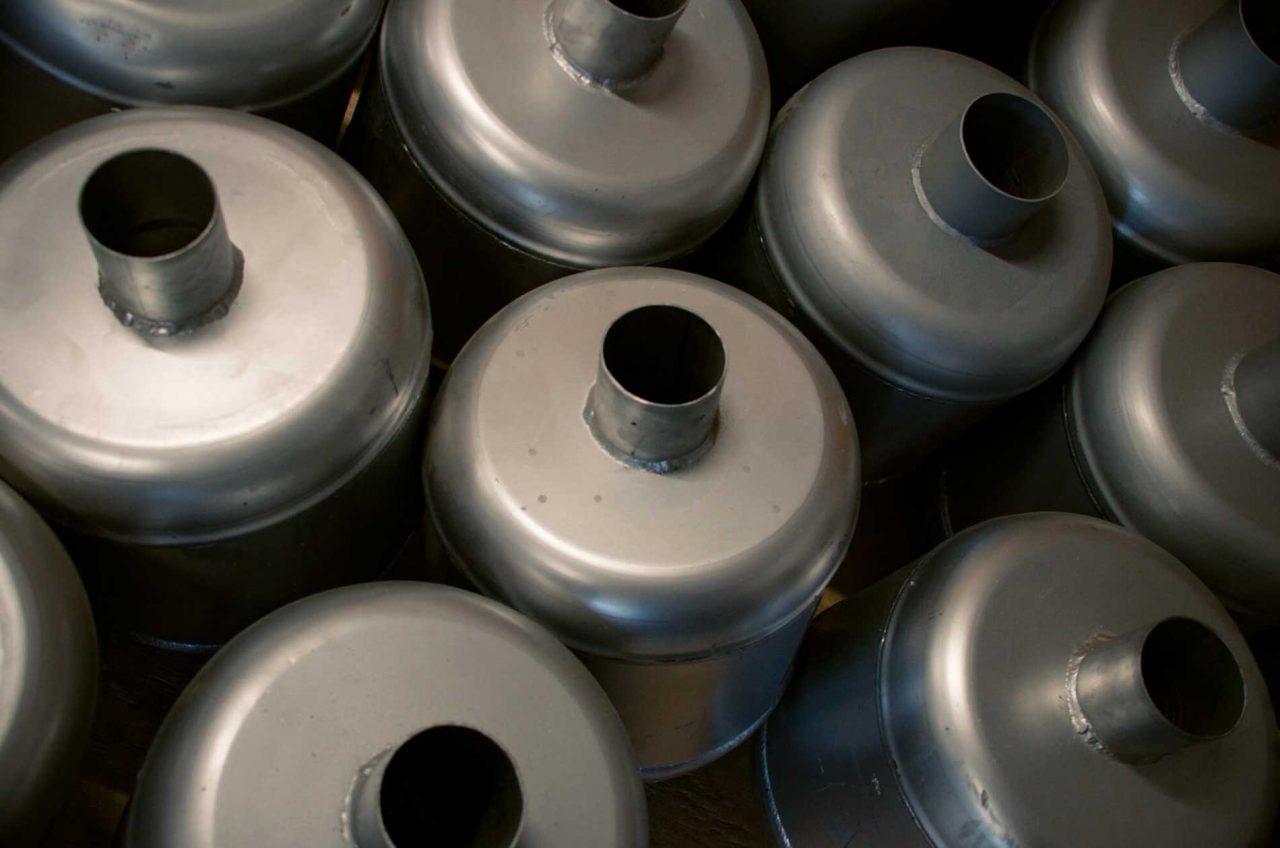 View a short clip about our insulating shells below
DBA Silencing is proud to provide parts to Canadian Natural, Caterpillar, Cummins, Imperial Oil, Komatsu, Liebherr, Suncor, and Teck Coal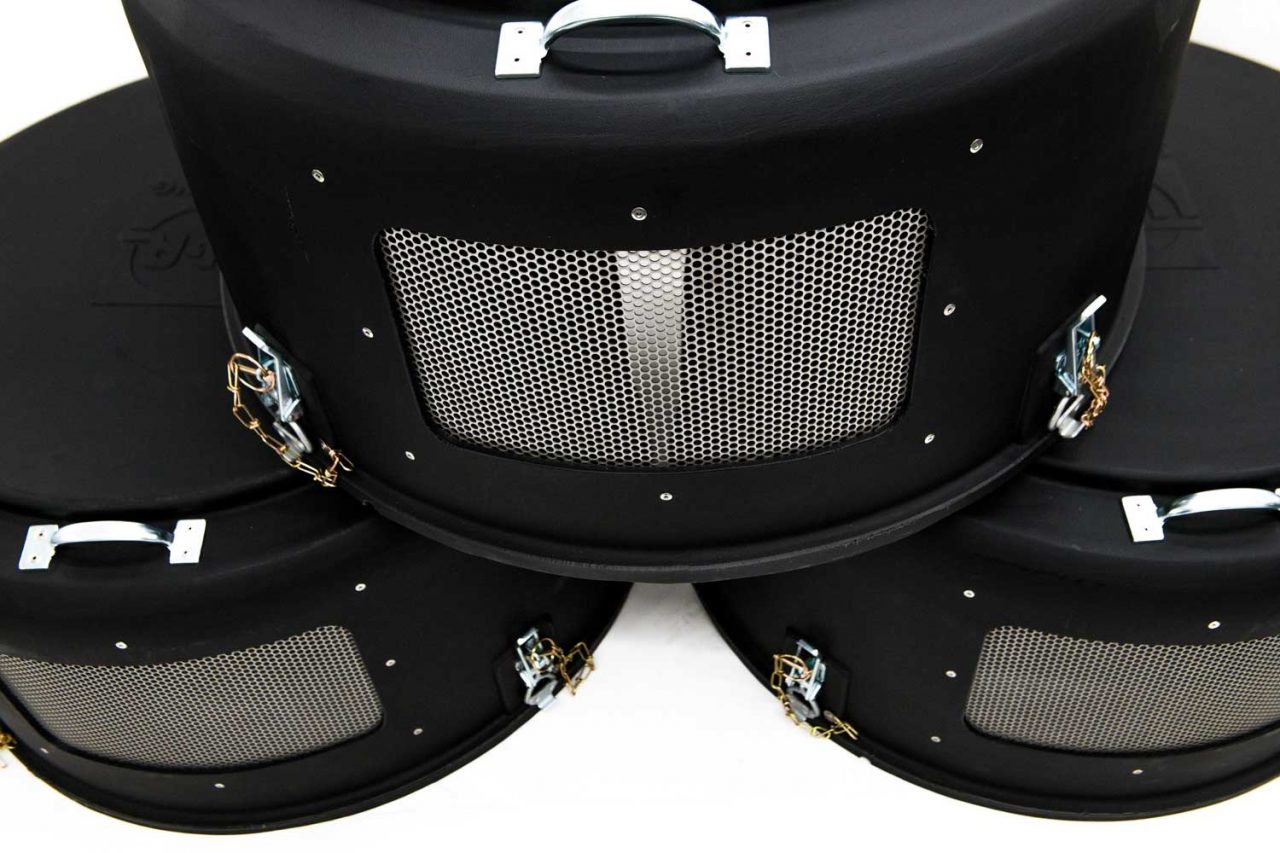 Our Blog
August 31, 2023
Two Primary Options Mining trucks play a critical role in the extraction and transportation of...
DBA Silencing is a key supplier for Liebherr Mining Equipment, and has been for decades. LME trucks are equipped with a variety of DBA products, and these include exhaust parts, air intake units, and coolant components. In our experience, the items that DBA manufactures are both high-quality and competitively-priced. The icing on the cake is that I always enjoy dealing with members of the DBA team, as they're knowledgeable, responsive, and reliable. I am pleased to offer DBA Silencing my enthusiastic endorsement.

Rachel Scaife, Strategic Buyer, Liebherr Mining Equipment